Micha Petty
President & C.E.O.
Chief Rehabilitator
Adoption Coordinator
Chief Naturalist
Micha is a contractor and REALTOR®, and his real estate activities are what primarily fund L.E.A.R.N.  He has loved reptiles and amphibians since childhood, and is glad to have a chance to be helping them now.  He has been keeping reptiles and other exotics since 1992.
His primary love is indigenous reptiles, and he practices Conservation Through Education whenever possible.  Micha is a licensed wildlife rehabilitator and Louisiana Master Naturalist.  He is a member of the Society for the Study of Amphibians and Reptiles, the International Wildlife Rehabilitation Council, the Herpetologists' League, the American Society of Ichthyologists and Herpetologists,  the Audubon Nature Institute and the Louisiana Wildlife Federation.  He serves as the  Outreach and Public Relations Officer for the Louisiana Master Naturalist Association and on the board of the Northwest Chapter of the LMNA.  Micha has done over 50 news and television segments about animals and conservation.
---
Pamela Petty

Secretary and Treasurer
Safety & Security Supervisor
Pamela sells natural health and beauty products, and has been keeping reptiles for two decades.  She monitors the health of the animals at the shelter, and frequently performs our out-of-area rescue trips.  Her primary love is tortoises, and has been known to drive eight hours on Christmas to pick up one in need.
---
Juhree Moore
Vice-president
Animal Interaction Facilitator
Juhree has been in the pet industry all her life.  She owns Doggywood in Bossier City.  Her primary love is insects of all kinds, as well as the furry friends she takes care of every day at her business, which offers daycare, boarding, grooming, training and community for dogs, cats and all kinds of animals.
---
Jamie Wise, DVM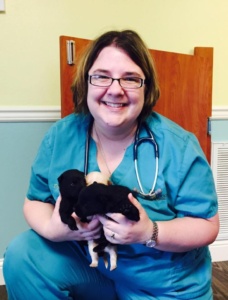 Veterinarian of Record, Wildlife Rehabilitaion
Jamie owns Wise Choice Animal Hospital in Shreveport.  Dr. Wise is a 2006 Graduate of Louisiana State University School of Veterinary Medicine. She has special interests in Dermatology, soft tissue and orthopedic surgery and dental health and surgery.  When Dr. Wise is not at work she enjoys spending time with her Husband Joe and their 6 dogs Parker, Pixel, Paxton, Mr. Brown, Greta and Meeka.  She also enjoys photography, graphic design, sewing clothes for her furry kids and breeding discus fish.
---
Dr. Sabina Squires DVM, CVA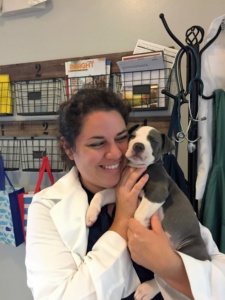 Consulting veterinarian,
Wildlife and Exotic Rehabilitation
Dr. Sabina Squires owns Benton Road Animal Health Clinic in Bossier City.
Dr. Squires grew up in Louisville, Kentucky and graduated in 2003 with a Bachelor of Science degree in Agricultural Biotechnology from the University of Kentucky. She later received her Doctorate in Veterinary Medicine from the University of Florida in 2008. In 2014 she became a Certified Veterinary Acupuncturist through the CHI Institute in Florida. Her strong medical interests include emergency medicine, husbandry (animal care), internal medicine, dermatology, behavior of small animals, exotics (including non-venomous reptiles and pocket pets) and eastern medicine.